WAREHOUSING
Frigolanda's seven warehousing facilities in the Netherlands, Germany and Poland provide temperature-controlled storage solutions for frozen, refrigerated and ambient goods.
Thanks to a modern warehouse management system, which was developed to suit our specific requirements and operational processes, the receiving, storage, and shipment of goods are tracked with unparalleled accuracy.
ORDERING
Our clients are free to input their orders in whichever way suits them best: preferably using our dedicated EDI infrastructure, but via e-mail, telephone or fax will function as well. Our dedicated team of warehouse professionals will begin processing the order as soon as they receive it.
ORDER FULFILLMENT
Equipped with the latest in order management technology, Frigolanda's highly-trained team of warehouse logistics professionals prepare each order with care and accuracy.
In addition to processing pre-palletised goods for delivery, we offer our clients an array of other value-added logistical solutions designed to contribute to their continued growth and success. These services include palletising boxes and packages, labelling individual pallets, pallet sorting, and more.
DISTRIBUTION
With three strategically located warehouses in the Netherlands, Frigolanda's dense distribution network throughout Benelux allows for the quick and seamless transport of goods within the region.
Our modern and well-maintained fleet of fuel-efficient trucks are capable of delivering items within 24 hours of an order being processed. For clients who don't have their own receiving docks, each Frigolanda trailer is equipped with a hydraulic lift that allows for the delivery and pick-up of goods anywhere!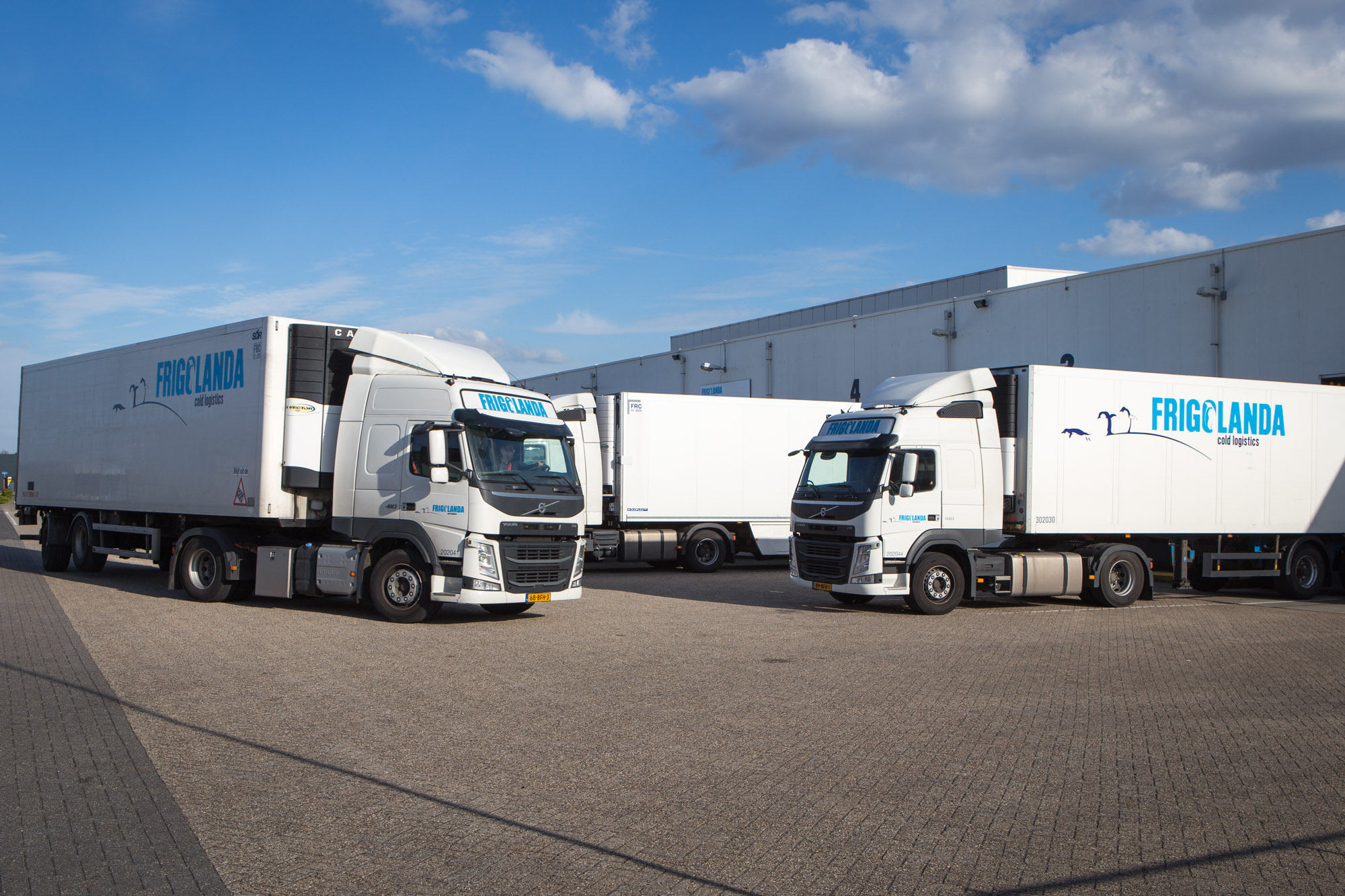 Like to learn more about Frigolanda's service offerings? Please contact us.